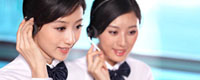 Tel: +86-311-66516553
Mobile: +86-18631180540
E-mail: sales@ranyefelt.com
Add: NO 181 HEPING, SHIJIAZHUANG 050000, HEBEI CHINA
whatsapp: +86-18631180540



Product name : Wool ironing mat/pad

Product No. : 2019726192222

Material :

Thickness :

Color :
Details:


Wool ironing mat/pad

Basic information:
Made with 100% New Zealand Wool

Our ironing mat for quilting has been prepped to retain heat so that when ironing, it feels like you are ironing your fabric from both sides.
1/2" density provides extra protection for any ironing surface.
This wool ironing pad will not only keep your fabric stable while ironing, but it will also prevent squeezing. Our superior wool ironing mat provides you with an extra soft and smooth surface that delivers a remarkable ironing experience.
Size:
17×24×0.5inch
12×16×0.5inch
13×14×0.5inch
10×10×0.5inch
9×9×0.5inch
Care instructions:
Do not leave your iron on the wool mat for too long.
Iron setting : use WOOL or MEDIUM HEAT for best results.
1) Use of steam: With prolonged use of steam during ironing, a small amount of moisture can pass through the mat, since wool is a porous material.
2) Cleaning: Simply rinse it in sink or bath and hang to dry. Note, do not wash with machine.
3) Drying: When wet, simply hang to dry. Avoid twisting or bending.
4) Storage: Avoid folding or rolling. Find a flat surface and place it there. Also avoid storing the mat when it is damp or wet.
5) For people sensitive to wool fragrance: you may experience a slight smell of wool at the beginning, not to worry, it fades off after a number of use. Rest assured the odor will not be transferred to your fabric and disappear soon after your ironing is done.
Product showcase: